Re-use
Mission: Providing intelligent technology platforms and agile, circular logistics to deliver the best global sustainable omnichannel pre-retail and returns experience to our customers and their consumers.
Services that deliver more environmentally
Pushing technology to provide sustainable, efficient logistics that meet the challenges of today and head off those of tomorrow.
Bulk returns management
Full solutions for bulk or end of season recall. Our bespoke solution enables our operators to receipt, grade, re-pack and refurbish product and manage the flow back to prime stock and re-sale on alternate marketplaces
Fully managed returns
A global managed network of over 270 return carrier services, facilitating returns from anywhere to anywhere. Plus, options for product rework to ready for resale and sustainable dispositioning of stock locally.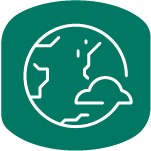 Global & origin logistics
Dedicated to providing the most time-efficient and cost-effective logistics solutions to our customers' international transport requirements. Our independent status enables us to source the very best rates from across the whole of the market
Global returns data and reporting
Custom-built dashboards and reports provide in-depth insights into the returns network and consumer behaviour, allowing retailers to identify pain points and see trends in the process to optimise their process.
Industry system integrations
Our platform integrates hundreds of partners worldwide, mutually improving the way returns are managed and offereing the best solution for your situation. As partners are already integrated, they can be easily utilized by any of our customers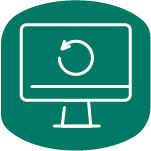 Omnichannel consumer returns platforms
Offering a modular approach to our online returns experience through a custom portal that is localised using local language and currency. Combining B2B, B2C, market place and partner returns we have standardised, scalable solutions for any business.
Pre-retailing
Our technology minimises manual processes, shortens lead times, increases quality and reduces costs. A unique quality control dashboard enables accurate and efficient inspections, ensuring our customers' products meet required quality standards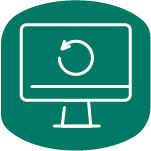 Returns Initiation
Dedicated portals allow businesses and consumers to begin a seamless returns process with the click of a button online, ensuring a smooth and convenient user experience.
Returns Management
Orchestration of the entire return lifecycle including carrier management, control towers, and insurance management ensure that retailers have a hassle-free end-to-end returns process.
Returns Processing
Decentralised warehouses are used to efficiently process returns and provide a variety of value-added services such as product verification, grading, reconditioning, consolidation, and more.
Shipping & Tracking
Connecting to a wide network of local carriers that provide a variety of different transportation solutions for both retailers and consumers while ensuring end-to-end traceability.
Transport solutions
With a modern fleet and the latest technology, we support the most complex national or international distribution requirements – whether boxed and palletised products or hanging garments, one box or full loads – we design the optimum transport solution
Warehousing & fulfilment
In excess of 2 million square feet of bonded warehousing space across 7 sites in the UK alone, in which we offer B2C fulfilment; B2B picking, packing, compliance and quality control; reverse logistics and a range of value added services
A bigger service for the biggest brands
Our specialist logistics brands
Filter our brands by the services they deliver
Filter by Service
All
Global returns data and reporting
Industry system integrations
Omnichannel consumer returns platforms
Returns Initiation
Returns Management
Returns Processing
Shipping & Tracking
Bulk returns management
Global & origin logistics
Pre-retailing
Transport solutions
Warehousing & fulfilment