Making compliance simple and easy through innovation, data and analysis, with an unshakeable commitment to a more profitable, more sustainable, waste-free world.
Visit Valpak
Services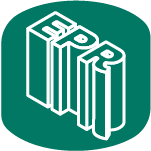 Producer Responsibility Schemes
We help producers, importers, and retailers fulfill their EPR obligations with market-leading compliance schemes designed to meet relevant country-specific requirements for customers in Europe, the Americas, and Asia.

Battery Takeback & Compliance
We register battery producers with the relevant environment agencies and submit data to ensure compliance. For large producers, we will also take on the legal responsibility for compliance, arranging all collection, treatment and recycling

Electrical Takeback & Compliance
We coordinate with accredited partners, providing safe containers, drawing up necessary documentation and reporting via our IT management system. We organise both the physical process and the data for submission to the appropriate authorities, which vary by country
Data Insights
Our tailored Data Insights services help ease the burden of managing data and the submission processes, especially when you may have tens of thousands of product lines. They have been designed for businesses that require additional compliance support

Voluntary Compliance Schemes
We'll help you reduce your environmental impact and prepare for potential future regulations by setting up take back services for items such as textiles, 'on-the-go' systems for materials that are not currently widely recycled and other accessible recyling or re-use routes for consumers
Supply Chain Transparency
We have developed responsible sourcing compliance reporting services, which help businesses to manage all suppliers and associated data, and to meet requirements under the Modern Slavery Act, RoHS and REACH

Sustainability Consultancy
Our team of sustainability consultants are experts in the fields of packaging, waste recycling, energy and carbon, which enables us to offer a number of services to help businesses to meet sustainability objectives

Sector Benchmarking
We help you understand the environmental impact of your products, services and processes and compare that directly with competitors in your sector. This highlights areas to celebrate as well as those to improve to achieve best-in-class sustainable practices.
Horizon Scanning
Whether your goal is to identify future opportunities within new international markets or prepare for and mitigate risks within an evolving legislative landscape, we will systematically assess the information available to make sure you are prepared
A 98% satisfaction rating from our customers says more than we could ever write here.
We've either won or been shortlisted for many awards, including the National Recycling Awards, FSB Sustainability Award, Big Sustainability A
wards
and Directors in 35 under 35 Letsrecycle Awards for Excellence 2021.