Helping leading retailers manage returns smarter and sustainably through a combination of innovative technology and global logistics, whilst simultaneously enhancing the customer experience.
Visit ReBound
Services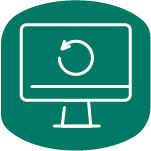 Omnichannel Consumer Returns Platforms
Offer your shoppers a seamless online returns experience through a custom branded portal. Deliver a truly localised experience with a with local language, local currency and familiar return options for your shoppers.
Fully Managed Returns
A global managed network of over 270 return carrier services, facilitating returns from anywhere to anywhere. Plus, options for product rework to ready for resale and sustainable dispositioning of stock locally.
Global Returns Data and Insights
We provide in-depth data at each stage of the return process, and all under one single platform. These insights allow for a deeper understanding of consumer behaviors, commerce trends, and network efficiency