Returns management specialists helping leading brands manage returns smarter and more efficiently. ReBound provides seamless and efficient omnichannel returns experiences, reducing the environmental impact and cost of returns through a combination of innovative technology and global logistics.
Visit ReBound Returns
Services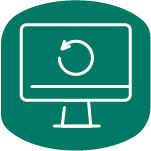 Returns Initiation
Dedicated portals allow businesses and consumers to begin a seamless returns process with the click of a button online, ensuring a smooth and convenient user experience.
Shipping & Tracking
Connecting to a wide network of local carriers that provide a variety of different transportation solutions for both retailers and consumers while ensuring end-to-end traceability.
Returns Processing
Decentralized warehouses are used to efficiently process returns and provide a variety of value-added services such as product verification, grading, reconditioning, consolidation, and more.
Returns Management
Orchestration of the entire return lifecycle including carrier management, control towers, and insurance management ensure that retailers have a hassle-free end-to-end returns process.
Global Returns Data and Reporting
Custom-built dashboards and reports provide in-depth insights into the returns network and consumer behaviour, allowing retailers to identify pain points and see trends in the process to optimise their process.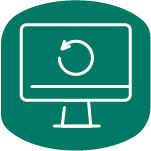 Omnichannel Returns
Offering a modular approach to our online returns experience through a custom portal that is localised using local language and currency. Combining B2B, B2C, market place and partner returns we have standardised, scalable solutions for any business.
Partner Integrations
Our broad network of already integrated IT and logistics partners allows clients to easily benefit from these plug-and-play connections, expanding the range of solutions that they can utilize.