Blog Post: Thank you, Paul – by Bob Ellis, Chair, Reconomy Group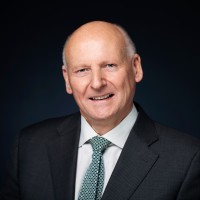 Yesterday, Paul Cox announced his resignation as CEO of Reconomy Group. This follows 23 years of continued service to the company, of which 13 was as CEO.
On behalf of the entire Board, I want to thank Paul for his immense contribution to the success of Reconomy Group. His thought leadership and relentless focus on innovation and growth has transformed Reconomy Group into the leading provider of technology-led services to the worldwide circular economy. Put simply, Paul has been instrumental in building Reconomy Group into the company it is today.
Paul has brought a global perspective and a wealth of entrepreneurial experience to the company, signalled by his track-record of achievements and successes, including but not limited to being recently named, a winner of CEO Today Europe Awards, the EY Entrepreneur of the Year in the Transformational Leader category, and featured in the LDC (private equity arm of Lloyd Banking Group) Top 50 most ambitious business leaders' list. Alongside Paul's individual achievements, he has led Reconomy to receiving the Queen's Award for Enterprise in the Innovation category, being named Company of the Year in the Shropshire Business Awards and being awarded the British Private Equity & Venture Capital Association (BVCA) Award for Excellence in ESG.
Although Paul will no longer be CEO, he will not be leaving the company. He will transition to the role of Founder Director on the Group Board, where he will focus on the continued growth of the business.
Alongside the rest of the Board and Senior Leadership Team, I know there is still a lot more work to do to transform the circular economy. We will be laser-focussed on executing the Company's long-term strategic plan and realise our vision of a truly sustainable world.